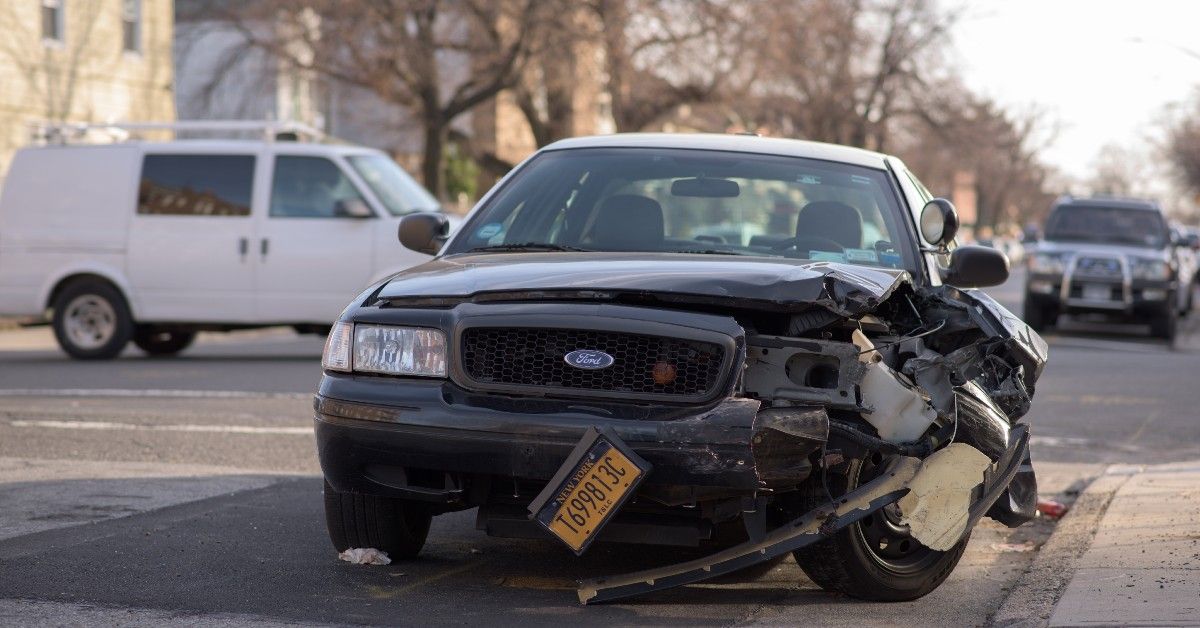 The Auto Accident & Personal Injury Process
An auto accident usually lasts just seconds, but it is incredibly scary and can cause short- and long-term effects, physically, mentally, and financially. At the scene of the accident, there are dozens of things racing through your mind and it can be difficult knowing what to do first, not to mention the complicated process of getting treated for injuries, filing a report, working with your insurance, and potentially hiring a personal injury lawyer.
At The Law Office of David Howard, we know exactly what to do and what needs to be done in order to protect your rights. As experienced, knowledgeable, and compassionate attorneys, we can help guide you through the process to ensure that you are getting the representation and compensation you deserve. Here is a brief outline of what to do when you are in an auto accident and have been injured. If you need a reliable Miami law firm to represent your case, contact David Howard today.
Initial Investigation
We understand how chaotic car accidents can be, so take some time to breathe and regain composure. If you or someone else in the vehicle has been injured, your first priority is to seek medical attention. If possible, however, start to gather some initial information and take pictures of the scene. Be sure to take down the other party's name, phone number, and insurance information. It's important to take pictures of damaged vehicles, their location, and any debris before anything is moved. This information will be crucial when working with insurance and to create a case with your personal injury lawyer.
Get Treatment
Whether there is an obvious injury or not, it's best to speak with a doctor who can perform a complete physical. Symptoms of head injuries may not present themselves until days or even weeks after the accident, so pay close attention to how you are feeling. Be sure to save any medical diagnoses and bills that you receive.
File a Claim
Contact your insurance company as soon as possible in order to file a claim. Typically, you or your attorney will work with the at-fault driver's car insurance company. An insurance adjuster will assess the situation, including any damage that occurred, hospital bills, and lost income, in order to determine how much money the claim is worth. The insurance company will offer an amount that they believe will cover all expenses related to the accident. If you believe that the amount is unfair, consider contacting a personal injury attorney who can fight on behalf of your case.
Consulting a Law Firm
If you believe your claim is worth more than the insurance company is offering, or if there are issues regarding the at-fault driver, you will want to meet with a personal injury law firm. They can best assess your case to determine what can be done in order to ensure you get the compensation you deserve. The Law Office of David Howard in Miami has been representing residents for years and we have a dedicated team of attorneys who are passionate about helping clients through this difficult process. You can rely on us to represent you to the best of our abilities.
Medical Investigation
If you hire an attorney, they will work with you and your insurance company, or the at-fault driver's insurance company. They will gather medical records and bills and provide information to the insurance company. This process can be complicated, especially if your injuries are severe, requiring you to miss work and continue seeking treatment. The guidance of a professional attorney will be invaluable at this stage.
Settlement
When you no longer need medical treatment and are able to go back to work, or if it has been determined that you qualify for disability, your attorney may submit a demand for settlement to the insurance company. There may be a negotiation process between your injury attorney and the insurance company to decide on the final settlement amount. If an amount is agreed upon, your case will be closed. However, if parties are unable to come to an agreement, a lawsuit will be filed.
Lawsuit
If a lawsuit is filed, the process will start with discovery, where both parties will gather as much information as possible; then mediation, where a third party will facilitate a discussion in the hopes of coming to an agreement; then, if an agreement is not arranged, the case will go to trial, where a jury will decide the outcome.

The process from start to finish can be long and arduous, especially when there is extensive damage to property or severe personal injury. If you have been in an auto accident and need the expert guidance and support of a personal injury attorney, contact the Law Office of David Howard in Miami. Our experienced team will provide sound legal advice and guidance throughout the process. Contact our law firm today for a consultation.