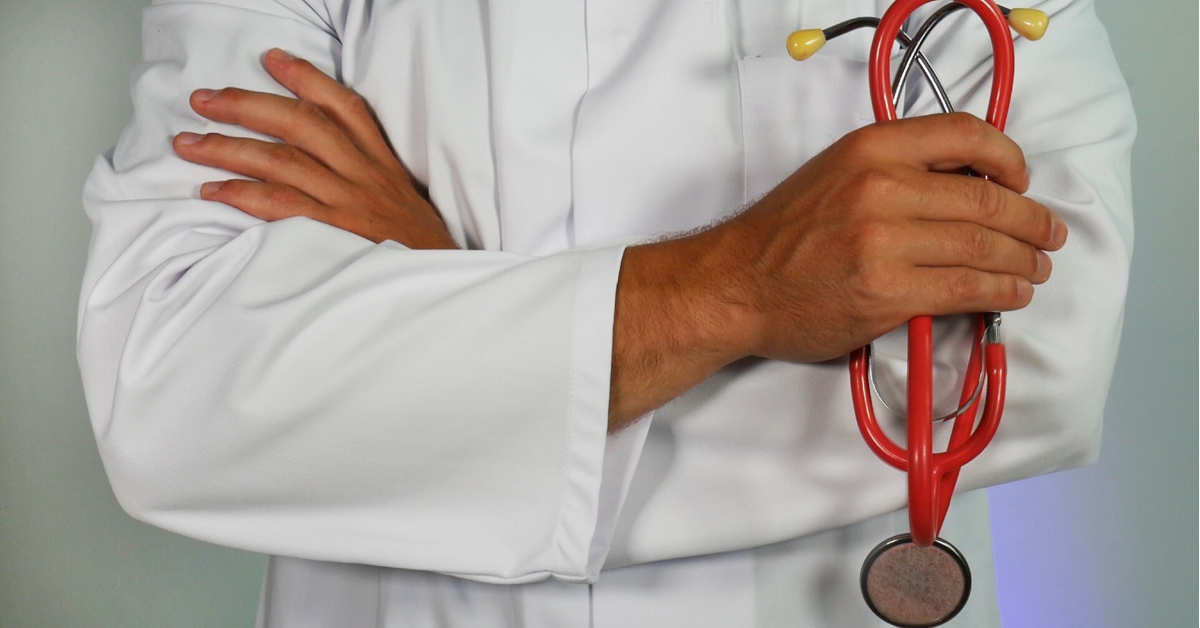 What to Do After Suffering a Personal Injury
When you have experienced a personal injury due to another person's negligence, it can be an incredibly stressful time — not only are you left dealing with a (potentially life-altering) injury, but you are also left paying for the medical bills for something you aren't responsible for.
At the Law Office of David Howard in Miami, we can understand how frustrating and heartbreaking this time can be, which is why our law firm is here and ready to help support you through this difficult time and get you the compensation you deserve. Protect your rights by following these steps after you have experienced a personal injury and be sure to give our law firm a call as soon as possible to get started with your case.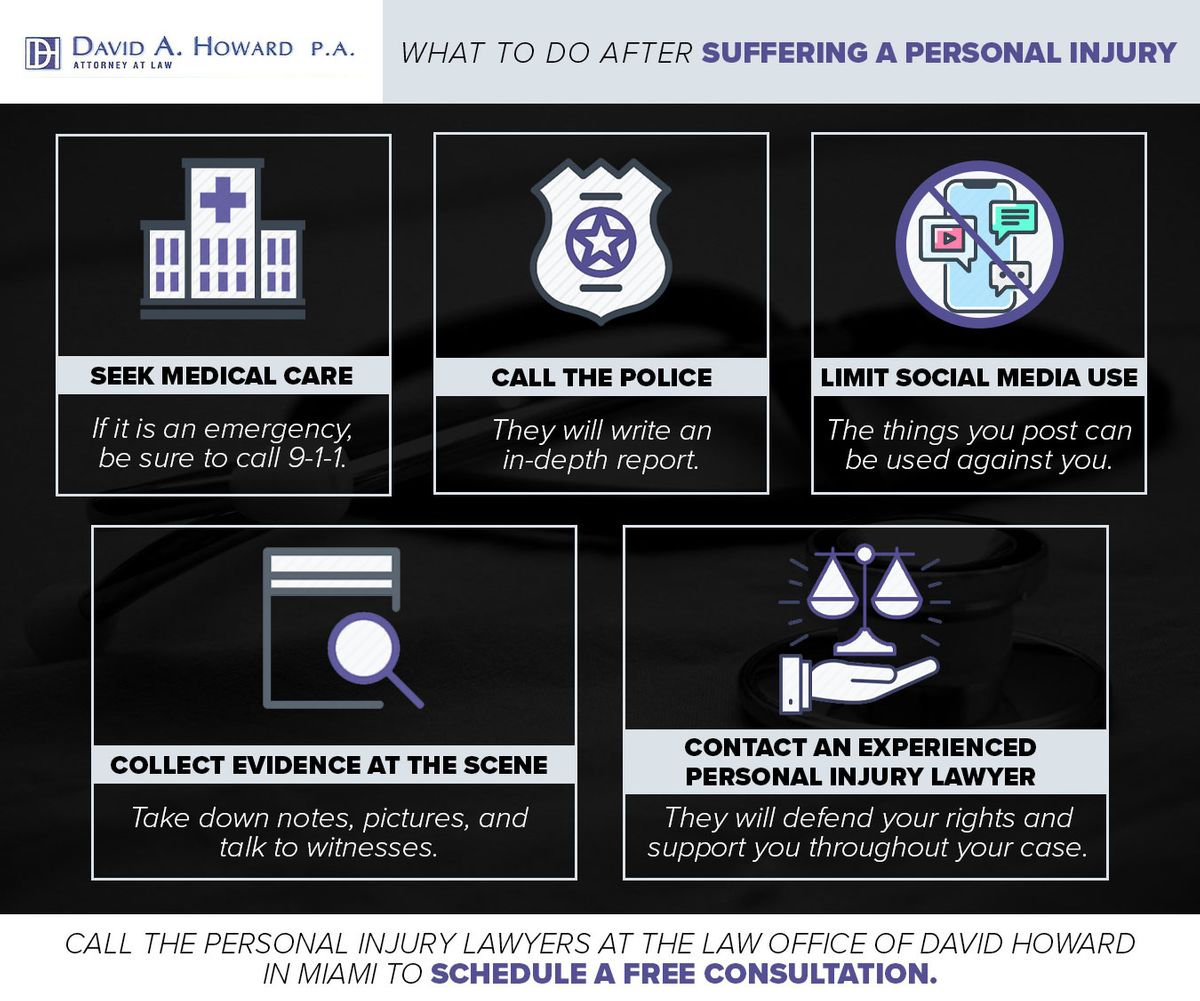 1. Seek Medical Care
First and foremost, be sure to seek medical care after experiencing a personal injury and call 9-1-1 right away if anyone on the scene is seriously hurt. The most important thing is everyone's safety, so this should always be at the top of your list.
2. Collect Evidence While Still on the Scene
If you can remember, be sure to collect as much evidence as possible while you are still on the scene of the accident. Personal injuries vary from accident to accident, and while there may be more serious scenarios where you are unable to do so, taking notes, pictures, and talking to any available witnesses will only help your case. For example, if you were rear-ended and continue to experience chronic back and neck pain because of it, taking photos of the rear of your car and writing down exactly what happened as it is fresh in your brain will only help while pursuing compensation.
3. Contact the Police
By law, you must contact the police if an individual or any property is damaged. Not only will they be able to help solve the issue at hand, but they will also write an in-depth report of what happened. This report often can help you with your case if you are the victim of another individual's negligent actions.
4. Contact an Experienced Personal Injury Lawyer
Personal injury cases should never be taken lightly, so when hiring a personal injury lawyer, it is important to ensure that they will go the extra mile to support you and protect your rights. At our Miami law firm, the Law Office of David Howard, our team has the knowledge and experience to provide you with the representation you deserve. Not only are we passionate about protecting our clients and empowering them to move forward from a difficult situation, but we are also a team of fierce and bold advocates who will work tirelessly to help you with your case. Don't just trust any law firm to help you through this difficult time — give us a call at the Law Office of David Howard today for a free, no-risk, and no-obligation consultation.
5. Be Sure to Limit Your Social Media Use
After experiencing a personal injury and pursuing compensation, you will want to limit your social media presence until your case is completely resolved. If you must post on social media, be sure that you are cognizant of the content before hitting the "post" button. For example, let's say you were involved in a work accident where you sustained a leg and back injury and decided to pursue a claim against your employer for an unsafe work environment. You claim that your injuries require surgery, physical therapy, medications, and prevent you from returning to work and providing an income for your family.
Then, one day, you decide to get some fresh air and go for a walk. Even if you are taking it slow or are in a wheelchair, the fact that you posted about going for a walk outside can be used against you and be detrimental to your personal injury claim. Scenarios like these can be avoided altogether by following this rule during a personal injury case — when in doubt, don't post. Many personal injury cases are difficult enough to handle and work out as it is, so it is best to limit your social media presence overall until the case has been closed.
Injured In an Accident? Call the Law Office of David Howard Today for a Free Consultation
If you or a loved one have been injured in an accident due to another person's negligent actions, give our law firm a call today. We have decades of experience working with personal injury cases, including:
Auto accidents
Workplace accidents
Medical malpractice
Defective products
Child injuries
And more
We look forward to meeting you, supporting you, and providing you with the compensation that you deserve. Our Miami law firm also has years of experience providing clients with successful representation in criminal cases (including fraud and white-collar crimes) and corporate investigation cases.